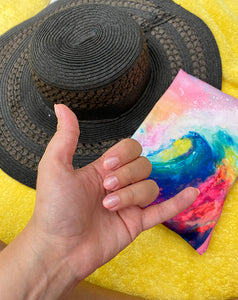 Store wet items and keep everything contained! This medium size is also great for toiletries and traveling or even to stow small electronics like kindles. You can also head to the beach and keep your phone, wallet, keys safe and in this splash proof pouch! (Not waterproof so it cant be put in the ocean or water:)
Size: Approx. 8.5"x6.5"

Hand-wash or wash in cold water, must be on delicates cycle+hang dry.