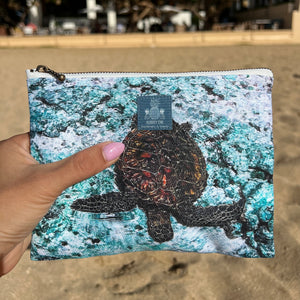 This print is currently available in 1 size:
Small Pouch: approx. 6"x8" (Unlined).
All original artwork and designs by Aubrey Emi. All images are © Aubrey Emi LLC. 
Artist retains all reproduction rights. Subjects may not be reproduced for any purpose without consent from the artist, before and after purchase.