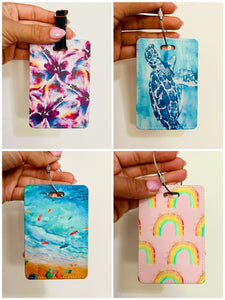 Size: 2.75"x4" Printed and Made in Hawaii.
Includes Metal Strap.
Write on info side with Sharpie or add label.
Actual print color may differ very slightly from colors on screen due to different screen resolutions.
 All original artwork and designs by Aubrey Emi. All images are © Aubrey Emi LLC.